Sterility Tests In Isolators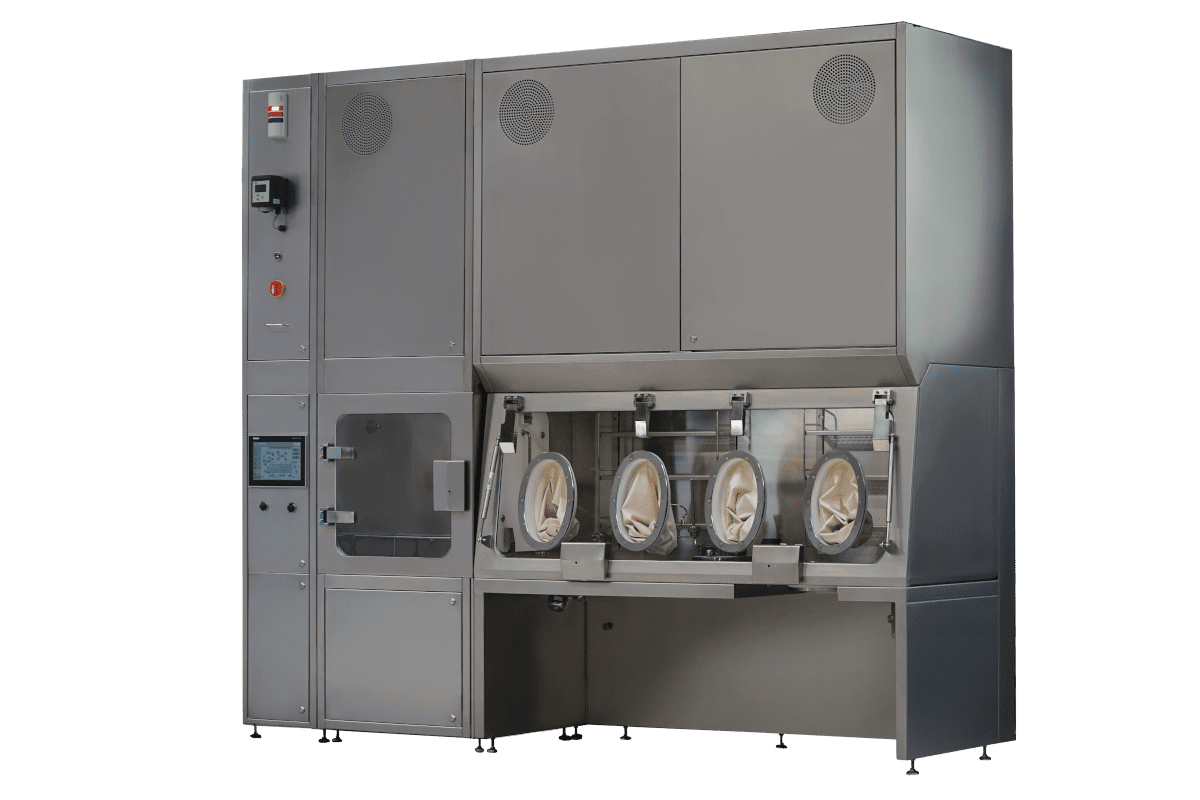 The use of isolators is essential for carrying out sterility tests. These determine whether your pharmaceutical products are GMP compliant and can be marketed. By carrying out sterility tests under an isolator, your processes are secured with the guarantee of a reliable result.
To carry out tests for sterilization and validation of your pharmaceutical products, opt for the EREA isolator.
Sterility testing under isolator
The pharmaceutical industry is one of the most regulated sectors in the world. Its products must undergo quality controls to determine whether the manufacturing process complies with the requirements of good manufacturing practices (GMP) and with the standards and regulations imposed by national and European agencies and authorities. In order to protect the health of consumers, pharmaceutical products must also undergo a sterility test before they are distributed on the market.
To guarantee the reliability of the results, the performance of sterility tests under an isolator is essential. This pharmaceutical equipment provides a sterile and contained environment. It allows tests to be carried out in a place protected from particulate, chemical and microbiological contaminants. The sterility testing isolator reduces the risk of obtaining false positive or false negative results and thus guarantees the integrity of all your processes.
Discover our solutions for your sterility tests under isolator
EREA designs and develops various models of isolators designed for pharmaceutical and biotechnology use. They are suitable for carrying out tests in a sterile and confined environment: chemical analysis of raw materials, finished products or packaging, search for elementary contaminants, analysis of residual solvents, analysis of particulate contamination, etc.
Isolator performance allows you to effectively determine if your processes and products are GMP compliant. They also help you carry out your tests in accordance with the most stringent requirements of applicable standards and regulations. Our products are certified class A (Iso 5) and are equipped with HEPA filtration.
The enclosure is decontaminated by hydrogen peroxide. This method effectively eliminates infectious agents.
EREA insulators are innovative. They integrate software and functionalities facilitating their use. For example, you can define, track, control and record conditions inside the enclosure, such as temperatures, humidity and pressure.
The EREA sterility testing isolator also has gloves for handling the products and high-performance transfer systems guaranteeing the integrity of the processes during the insertion and recovery of the products in the enclosure.
EREA, alongside the pharmaceutical industries
EREA has been the partner of the pharmaceutical and biotechnology industries for many years. We are a French company located 150 km north of Paris. In our 2,500 m² workshop, we develop containment solutions designed for various types of applications: isolators, safety cabinets, weighing stations, transfer trolleys, etc.
By making EREA your partner, you will benefit from insulators that meet GMP requirements and current standards. We have models designed specifically for insulator sterility testing. They are able to accommodate various types of pharmaceutical products. Depending on the needs of your processes, we are able to offer you a tailor-made isolator.
You have questions ? Contact our team of experts. They will provide you with a quick and personalized response.
Would you like an estimate for your project?
Do not hesitate to contact us for a personalized quote.