Innovation Is Our Core Business
Discover EREA Pharma, your expert partner.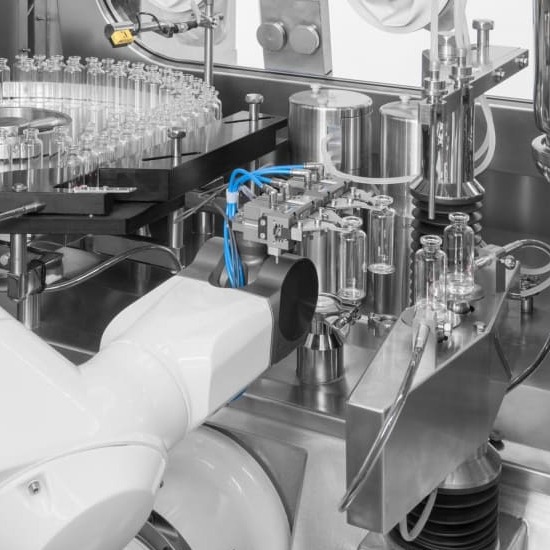 Industry 4.0 Solutions For Pharmaceutical Firms
We have a permanent approach to innovation which allows our customers to use the latest technologies without compromising on reliability. We contact our customers' process specialists and then find the best available solution for our customers.
To cite some examples: constructing wooden models (integrating new ergonomics); incorporating a glove tester with WIFI communication and SCADA supervision; inerting insulators and consequently reach levels of 5 ppm in O2 and H2O; robotic integration; filling using complete French or European manufacturing turnkey solutions; ability to offer nebulization or vaporization solutions depending on the technological and scientific constraints (bio-decontamination), different RTP (Rapid Transfer Port) solutions depending on our customers' needs…
EREA offers a complete range of isolators, laminar flows, safety cabinets, weighing stations, transfer trolleys equipped with LAF (Laminar Air Flow), in short any piece of equipment requiring ultra- clean air. Our products are designed mainly for the pharmaceutical and biopharmaceutical industries.
We have implemented a color code for our isolators so that operators can easily and quickly identify which phase they are in.