Sterility Control for Pharmaceutical Applications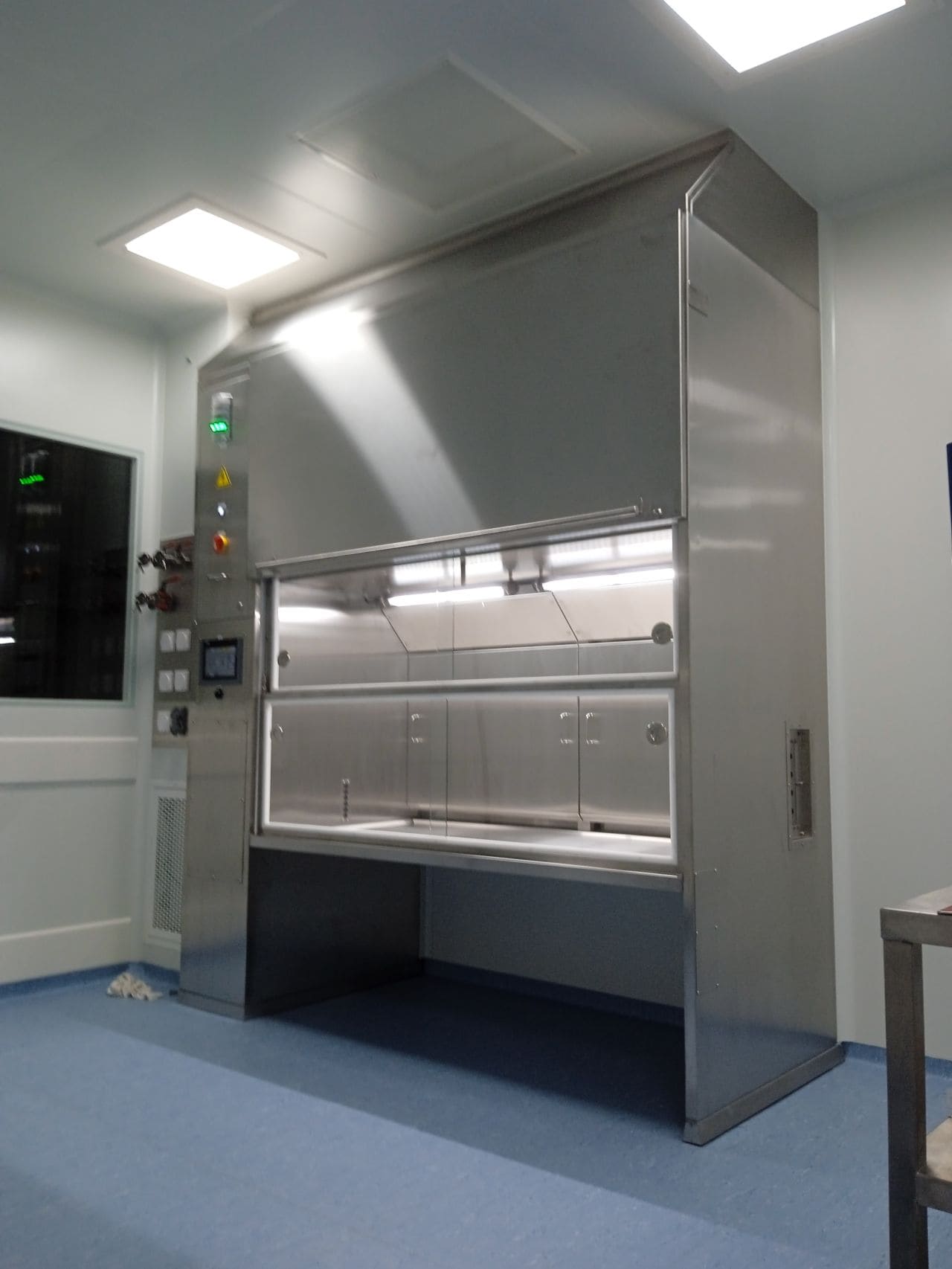 Pharmaceutical production is subject to strict standards to ensure the safety of everyone. It is subject to controls to ensure that the manufacture of medicines takes place in accordance with the requirements set by national and European agencies and authorities.
The sterility test (STI) is performed on finished products from aseptic filling or after final sterilisation. In most laboratories, this test is performed in an isolator. EREA has developed specific equipment to meet the requirements of these release tests: a sterility testing and control isolator.
The Manufacture of Medicines Requires Sterility Control
Sterility control is a process that consists of verifying whether the manufacturing processes of medicinal products are carried out with a sufficient level of containment or sterility. In most cases, it concerns finished products (injectables, vaccines, etc.) and takes place after aseptic filling and final sterilisation. Through the sterility test it is possible to determine whether the product is sterile, which is one of the strict requirements imposed by the relevant standards and regulations.
Just as in pharmaceutical production, sterility testing must also be carried out in a sterile and contained environment. This limits the risk of false negative or false positive results. False positive results occur if tests are conducted in an already contaminated area, or if the operator has made a handling error.
To avoid false results, which may delay the validation of your pharmaceutical product, the use of sterility control isolators has become widely accepted. With this equipment, tests are carried out in an environment that is separate from particulate, chemical or microbiological contaminants. Finally, this equipment guarantees the reliability and speed of the sterility tests performed.
Isolators for Sterility Testing and Control
Carry out your sterility tests in complete reliability thanks to EREA isolators. Class A (ISO 5) isolators, our equipment incorporates the latest technology to guarantee safety and performance.
Equipped with HEPA filtration, the sterility testing isolator is laminar flow, with unidirectional airflow and equipped with a bio-decontamination system (H202). Built-in software and options make it easy to monitor, record and adjust pressures, temperatures and humidity levels.
EREA isolators are customisable to your needs and processes. We provide design to commissioning, including equipment qualification (FAT/SAT/QI/QO). The sterility test isolator is manufactured in France.
EREA has developed a complete range of isolators, laminar flow, safety cabinets, weighing stations and transfer trolleys equipped with LAF (Laminar Air Flow). We are specialists in ultra-clean air conditioning, mainly for the pharmaceutical and biopharmaceutical industries. We define our products in full compliance with current pharmaceutical regulations and we deploy a strategy based on proximity and customer service.
EREA, Your Expert Partner
For over 30 years now, EREA has developed feasible adaptations, processes and sterile tests for the pharmaceutical industry. Thanks to our technical skills, we provide efficient and effective containment systems. Our equipment benefits from the latest technological innovations.
In order to provide you with tailor-made iso-technical solutions, EREA has a 2,500 m2 workshop, a highly specialised team, airflow simulation and 3D visualisation software.
Get information on our equipment by contacting our technical teams. We are able to provide you with fast, detailed and personalised answers.
Would you like an estimate for your project?
Do not hesitate to contact us for a personalized quote.