Quality Control in a Sterile Environment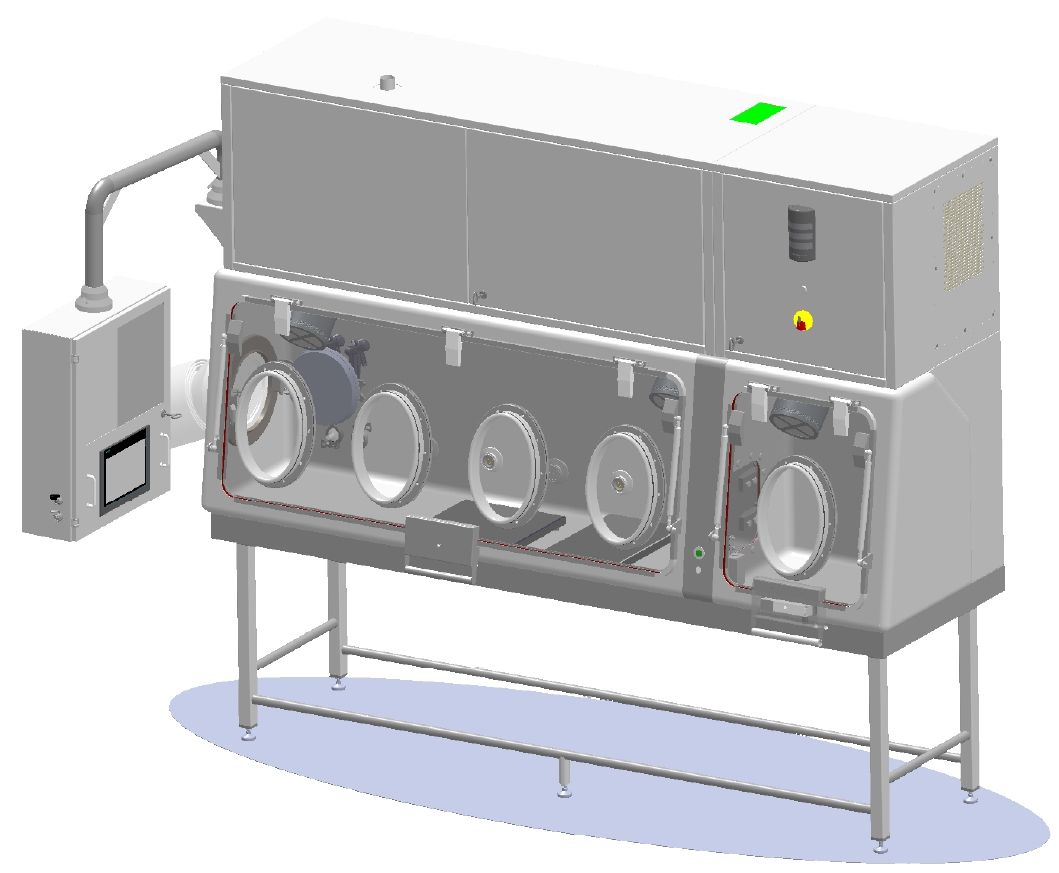 Quality control in the pharmaceutical industry is an integral part of the manufacturing process before a medicine is placed on the market. These conditions are strict and are applied both upstream and downstream of drug production: from the receipt of raw materials to the release of the final products.
Standards and regulations require compliance with Good Manufacturing Practices (GMP) for medicines. Thus, when a pharmaceutical product is marketed in France, it has been assessed and authorised for marketing by the French National Agency for the Safety of Medicines and Health Products, or by the European Commission following an opinion from the European Medicines Agency.
Quality Control in The Pharmaceutical Industry, an Essential Step
Quality control is an indispensable process to determine whether manufactured pharmaceutical or biotechnological products are in compliance with GMP. A sterility test (STI) is performed on finished products from aseptic filling productions or after final sterilisation. The quality control confirms or denies the sterility of the product, one of the strict requirements imposed by the applicable standards and regulations.
Like the production of pharmaceutical products, quality control must be performed in a contained environment to ensure the reliability of the result. This limits the risk of false negative or false positive results. To avoid these false results, which may delay the validation of your pharmaceutical product, the use of sterility control isolators has become widely accepted. With this equipment, tests are conducted in an environment that is separate from particulate, chemical or microbiological contaminants. Finally, they guarantee the reliability and speed of the sterility tests carried out.
Customised Isolators for your Quality Control Processes
EREA has developed a range of isolators for sterile testing. Manufactured in France, our equipment complies with GMP, which applies to both production and quality control.
Class A (ISO 5), our equipment incorporates the latest technology to ensure safety and performance. The isolator is equipped with HEPA filtration, laminar flow and bio-contamination (H2O2). Built-in software and options make it easy to monitor, record and adjust pressures, temperatures and humidity levels.
EREA isolators are customisable to your needs and processes. We provide design to commissioning, including equipment qualification (FAT/SAT/QI/QO).
Quality Control in the Pharmaceutical Industry, EREA's Expertise
For over 30 years now, EREA has developed customised solutions for the pharmaceutical industry. We also offer a complete range of laminar flow, safety cabinets, weighing stations and transfer trolleys equipped with LAF (Laminar Air Flow). We design our products in full compliance with current regulations and have a strong focus on customer service and proximity.
In order to provide you with tailor-made iso-technical solutions, EREA has a 2,500 m2 workshop, a highly specialised team, airflow simulation and 3D visualisation software.
Get a free quote by contacting our experts. We will provide you with a quick and personalised response.
Would you like an estimate for your project?
Do not hesitate to contact us for a personalized quote.