Quality Compliance in the Pharmaceutical Industry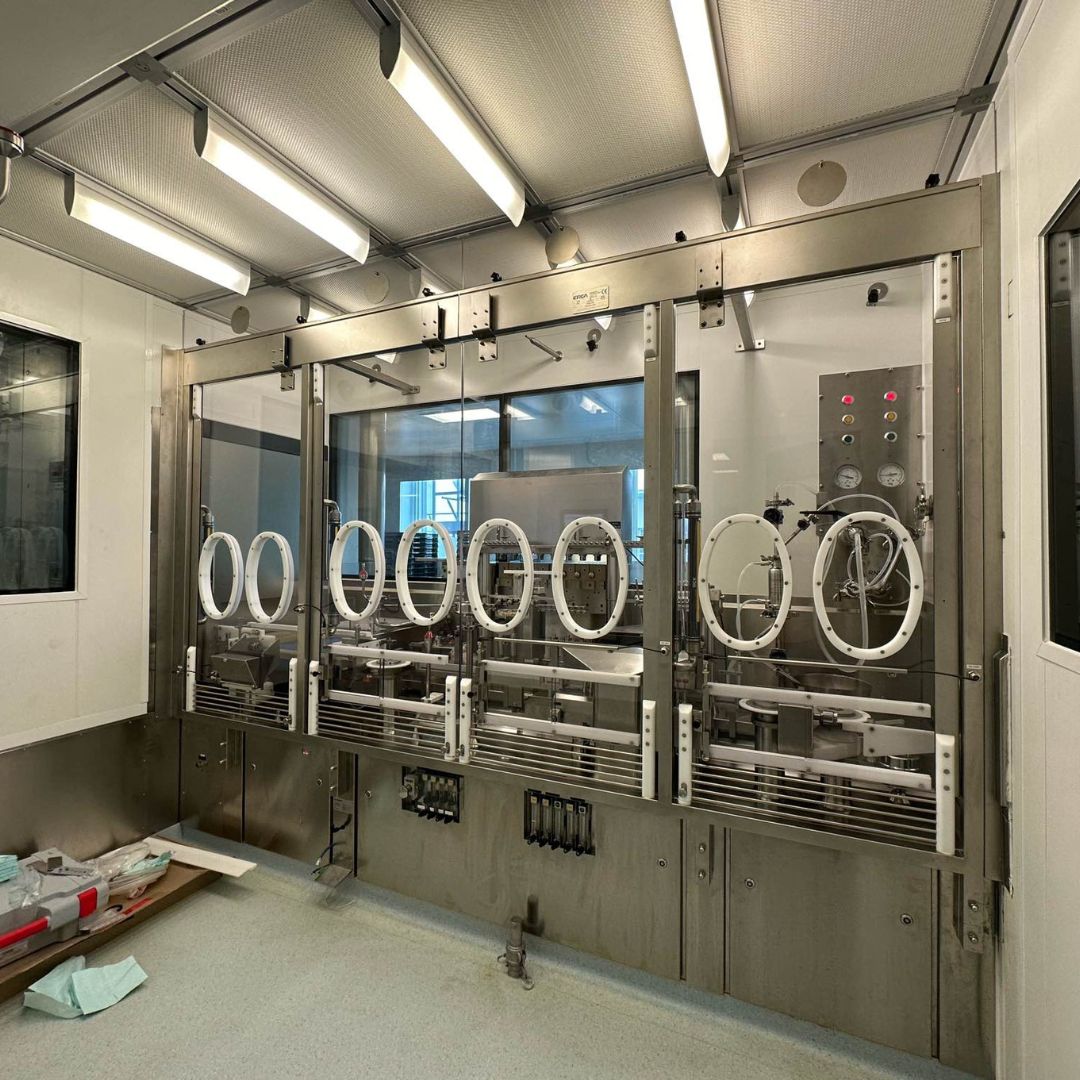 In recent years, the pharmaceutical industry has faced a number of challenges in reducing the risks associated with the sector and protecting patients. To meet these challenges, the industry must comply with Good Manufacturing Practices (GMP), which require the integration of appropriate solutions into the manufacturing process.
EREA Pharma offers high-performance equipment for quality compliance in the pharmaceutical industry.
Importance of Quality in the Pharmaceutical Industry
The pharmaceutical industry must respect the quality of its products in order to gain the trust of consumers and safeguard public health. The authorities now regard quality and accuracy as essential pillars of a sustainable healthcare system.
Respect for quality in the pharmaceutical industry is important in the field of medical biology and pharmaceuticals. Non-quality represents a high cost from an economic point of view insofar as it corresponds to 1% of a company's turnover, according to the results of a study carried out in 2017 by Pharma Système Qualité. This necessarily implies the usefulness of deploying an effective quality approach through Good Manufacturing Practices (GMP).
In the pharmaceutical industry, quality presents a number of challenges:
Maintaining competitiveness vis-à-vis competitors;
Guaranteeing patient health and safety;
Reducing the costs associated with non-quality.
These challenges apply to all pharmaceutical activities carried out in industry, laboratories, distribution, pharmacies and hospitals. All these activities must be carried out with a quality approach, with the aim of making the consumer's healthcare pathway safer.
Methods and Best Practices to Ensure Quality Compliance
The application of Good Manufacturing Practices in France dates back to 1978. They are designed to control two types of risk:
Risks of cross-contamination of products by other products or by the external environment;
Risks of confusion, which require strict labelling and identification of components.
GMP integrates the notion of quality into the product, and does not simply consist of carrying out checks at the end of production. For medicines to be of high quality, their manufacturing processes must comply with requirements and the same production conditions must be respected. The Agence Nationale de Sécurité du Médicament et des Produits de Santé (ANSM) is responsible for ensuring that processes comply with GMP.
To ensure compliance with quality standards in the pharmaceutical industry, GMPs require the following:
Staff skills: employees must be trained and qualified to understand the risks they face and to which products are exposed. In addition, skills and responsibilities must be clearly defined;
The suitability of equipment for the processes: it must be suitable for the preparations being made to reduce the risk of contamination. The use of specific equipment, such as isolators or restricted access barriers, is essential;
Assessment of the factors likely to affect product quality. The results of the study must be documented;
Documentation of all stages of the preparation process in compliance with GMP, to facilitate traceability;
Assessment of product quality. The results are documented.
Compliance with Good Manufacturing Practice (GMP) with EREA
To stay competitive, make sure your pharmaceutical company is on the right track when it comes to compliance with Good Manufacturing Practices (GMP). EREA, a French specialist in bespoke isotechnical solutions for sterile applications, helps you achieve your goals by providing customised isolators for pharmaceutical processes. EREA containment solutions guarantee a high level of containment and sterility. They enable your operators to carry out sterile processes or handle toxic and cytotoxic products under the conditions required by Good Manufacturing Practice. Our concern is quality in the pharmaceutical industry.
For more information about our isolators, contact our engineers.
Would you like an estimate for your project?
Do not hesitate to contact us for a personalized quote.