Pharmaceutical Production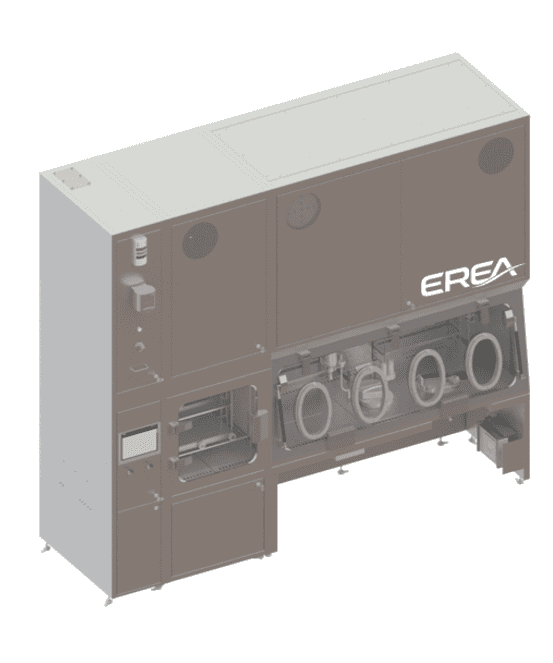 Pharmaceutical production covers all operations involved in transforming raw materials into finished products, i.e. medicines. Production standards are very strict and meet national, European and international requirements. The choice of equipment is therefore strategic because it guarantees the respect of hygiene, environment and safety while providing a high quality standard. EREA advises you to meet your needs and optimize your pharmaceutical production.
Meeting the Needs of Pharmaceutical Production
Pharmaceutical production, and more specifically the manufacture of a drug, involves critical and technical phases where the quality of materials and equipment is essential to guarantee the quality of the final product. A drug is composed of one or more active ingredients associated with excipients. It can be chemical or biological. This production is subject to regulations in order to guarantee the integrity of the product.
Pharmaceutical production in France relies on a dense industrial fabric with strong technological and scientific expertise. This sector generates several thousand high value-added jobs. The pharmaceutical industry is a strategic economic and social player for France, with a turnover of nearly 55 billion euros in 2016.
EREA is at the service of these pharmaceutical industries, innovating and offering customized solutions.
Solutions Adapted to the Realities of the Pharmaceutical Industry
At EREA, we provide you with customized isotechnical solutions. Our isolators can be laminar flow or turbulent flow for your sterile processes and tests. We have developed a range dedicated to the handling of toxic or cytotoxic products: the toxic isolator.
We have also developed other customized pharmaceutical solutions such as
RABS, Restricted Access Barrier Systems;
a biological and microbiological safety station (PSM);
a weighing station to control cross contamination;
a transfer cart for your sensitive products.
All these solutions are the result of our team's research and innovation to meet the challenges of pharmaceutical production.
EREA, at Your Service to Meet Your Needs
Thanks to our expertise, we are able to offer you a complete range of isolators, but also safety cabinets and laminar flow systems. We offer you all the equipment that requires ultra-clean air conditioning.
In order to provide you with customized isotechnical solutions, EREA has a 2,500 m2 workshop, an ultra-specialized team, air simulation and 3D visualization software. We have also set up a clean room to carry out full-scale ergonomic tests.
For more information on our solutions, contact us!
Would you like an estimate for your project?
Do not hesitate to contact us for a personalized quote.