Maintenance for Pharmaceutical Isolator and Retrofitting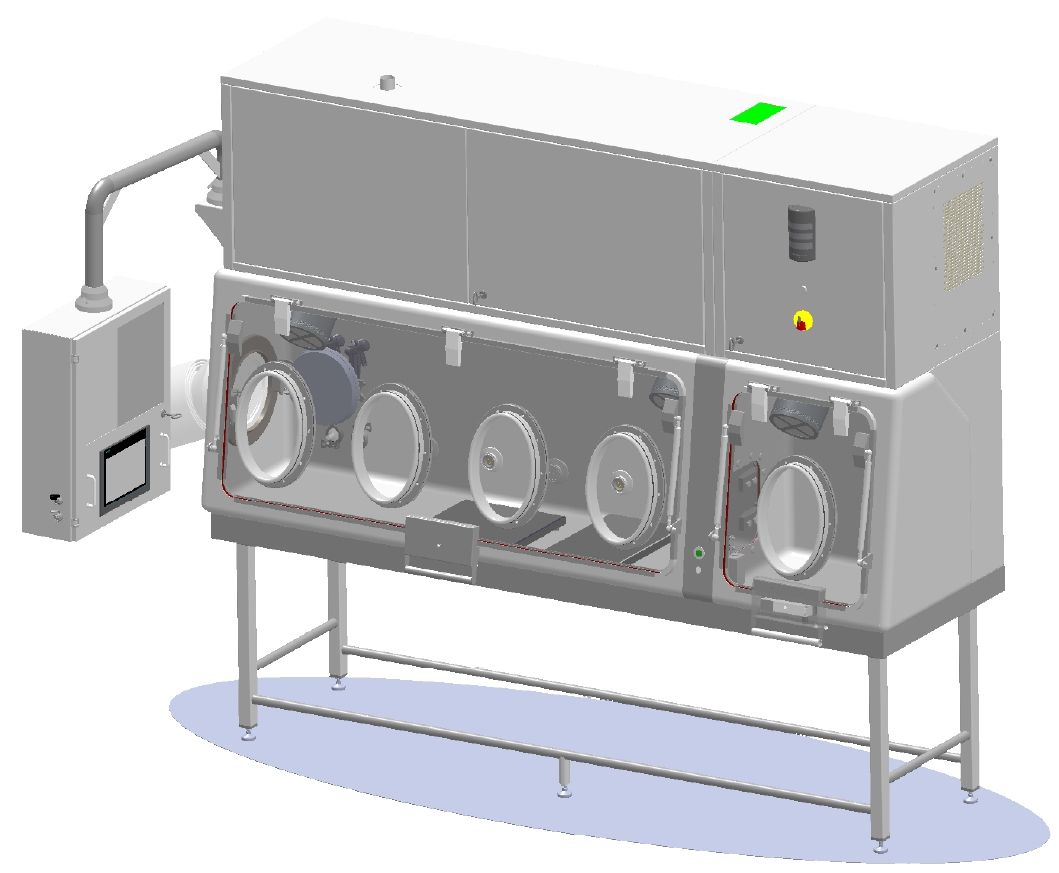 Good manufacturing practice requires the use of an isolator to ensure that pharmaceutical products are of the highest quality. This highly confined and sterilised workstation allows the safe handling of sensitive and/or hazardous products. EREA also provides maintenance for your pharmaceutical isolator.
EREA can maintain your pharmaceutical isolators
It is important to monitor the condition of the isolator and replace any worn or damaged components as necessary. In addition, it is essential to keep accurate records of all maintenance activities and repairs carried out to ensure that the isolator continues to provide a safe working environment for employees.
Regardless of the make and model of your isolator, EREA guarantees the maintenance and proper operation of your equipment. Our After Sales and Maintenance Service provides you with solutions adapted to each installation.
First, our technical team makes a list of consumables, the number of which depends on the specificity of your installation. It then draws up an expert report by carrying out leakage tests, a functional check, an overall verification of the system and a follow-up in training of the maintenance procedures.
EREA offers you maintenance contracts with several levels of service. For example, our service may or may not include the provision of spare parts.
With EREA, your maintenance contract for pharmaceutical isolators includes the following services
Overall verification and functional check of the equipment;
Checking the proper functioning of the purified glove boxes;
Checking the airlock seals;
Checking the correct functioning of the safety elements and the extraction system;
Checking the wear and tear of sensitive parts and consumables;
Leak test of the system (airlock and purification systems, enclosure);
Installation of consumables and spare parts: you are responsible for managing the stock;
Follow-up training for the operators who use them.
Our maintenance service can cover various types of controlled environment: sterile isolator, toxic isolator, custom-made sterile or toxic isolator, restricted access barrier system or RABS, biological safety station, weighing station, laminar flow, etc.
EREA, your expert partner
EREA is a French company located 150 km north of Paris. Our 2,500 m² workshop is located in a strategic area easily accessible from London, Brussels and Frankfurt. We have been offering for many years various models of isolators, laminar flow, safety cabinet workstations, transfer trolleys and various other equipment requiring ultra-clean air conditioning.
Our products are designed for the pharmaceutical and biopharmaceutical industries. We are able to provide our customers with efficient and effective solutions to guarantee the quality of their products and to secure their processes. We also offer maintenance contracts to ensure the integrity of the system is maintained.
Do you need more information about our pharmaceutical isolator maintenance service? Don't hesitate to call our experts.
Would you like an estimate for your project?
Do not hesitate to contact us for a personalized quote.