ISO 14644-7 – Clean rooms and controlled environments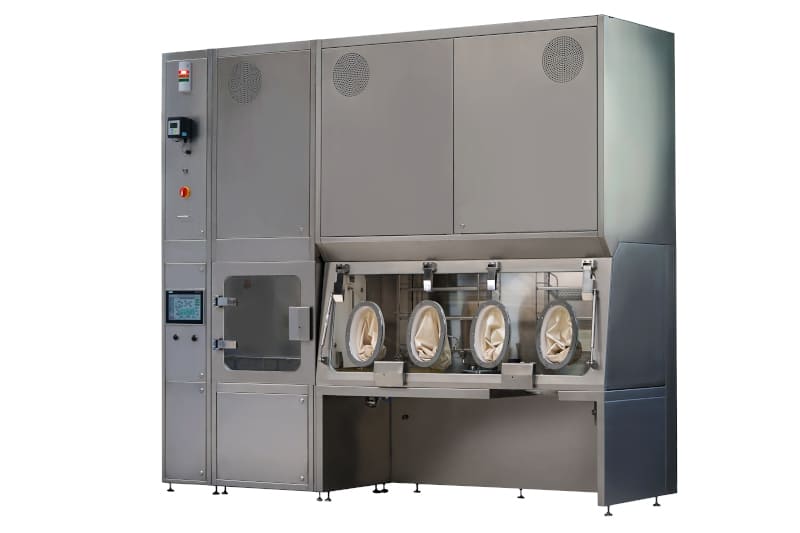 International standards govern the pharmaceutical sector to ensure strict control of microbiological, particulate and chemical contamination. These standards include ISO 14644-7, which specifies the characteristics of separating devices, such as clean rooms, isolators, air stations and glove boxes.
Cleanrooms and their environmental control (ISO 14644-7)
ISO 14644-7 is a standard published in December 2004. It defines the international requirements for:
specific equipment and its design;

expectations for acceptance testing and the routine to be applied.
ISO 14644-7 requires that separating devices should provide optimum protection for the process, the operator and third parties from contamination. It requires that access to work areas and internal surfaces be facilitated, depending on the specificities of the process used. In addition, isolators, glove boxes and other separating equipment must be provided with a sufficient number of access devices. They should also be sized to allow operation, cleaning and maintenance of the equipment.
According to ISO 14644-7, the design, construction, location, installation and testing must be carried out taking into account various constraints, such as room air classification, operational ergonomics, maintenance, material, process and co-product hazards and cross-contamination.
EREA Isolators, certified devices       
EREA offers several models of certified isolators for the pharmaceutical industry. These separation solutions comply with ISO 14644 standards setting out the requirements for the control of air particulate cleanliness. They are designed and built to ensure the protection of the process, the operator and third parties during operations. Their level of tightness is certified Class A (ISO 5) and tightness class 1 & 2.
Our isolators are equipped with an efficient decontamination system thanks to the integration of a sporicidal agent (H202) which guarantees the decontamination of all internal surfaces.
Our equipment is also equipped with an efficient air treatment and filtration system. This system consists of an air intake filter that removes particles from the incoming air, and a HEPA filter that traps bacteria and other micro-organisms.
Finally, the internal environment is controllable and configurable. Operators configure the optimal conditions for their process, controlling temperature, humidity and pressure levels inside the unit.
EREA's pharmaceutical isolators are suitable for many applications:
Preparation, handling and processing of cytotoxic and cytostatic products;

Quality control of highly active HPAPI compounds with fine particle size;

Preparation and weighing of powders;

Formulation and characterisation of API and HPAPI pharmaceutical ingredients for R&D laboratories;

Mixing, grinding, sieving and drying of potentially hazardous products and active compounds;

All operations and handling of toxic or cytotoxic products of EPO categories 4-5-6.
EREA, manufacturer made in France for the pharmaceutical sector
To equip your pharmaceutical industry or your laboratory with separating devices, make EREA your partner. We can provide you with numerous Made in France solutions, certified and made to measure, including isolators, toxic isolators, sterile isolators, restricted access barrier systems (RABS), glove boxes, weighing stations, laminar flow, transfer carts.
For over 30 years we have been providing equipment to meet the specific needs of the pharmaceutical industry. In order to provide you with tailor-made isotechnical solutions, EREA has a 2,500 m2 workshop, a highly specialised team, airflow simulation and 3D visualisation software.
Get more information on our products by contacting our technical experts who will provide you with detailed and personalised answers.
Would you like an estimate for your project?
Do not hesitate to contact us for a personalized quote.