Air Quality Qualification in Isolators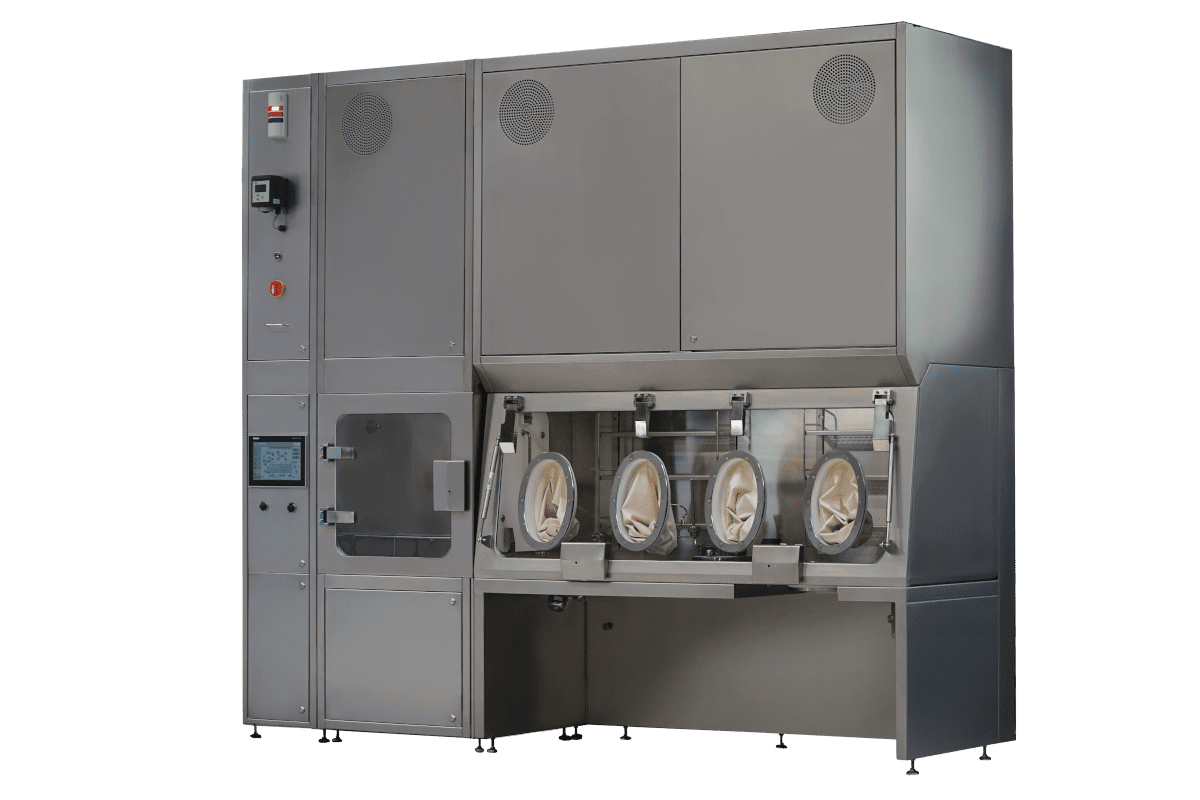 The isolator is one of the items of equipment required by current standards and regulations to carry out certain sterile processes.
To ensure its performance over time, this equipment must undergo maintenance operations, such as sterility tests, to ensure that it complies with the strictest requirements. Choose EREA for your isolator aeraulic qualification.
Isolator Airflow Qualification Process
Once acquired, the new isolator must go through several stages before it can be used for routine testing in an ISO Class 5 (Class A) environment. It must undergo design and operational installation qualification. One of the most essential stages is airflow qualification in an isolator. This is a process designed to determine the load plan and choose the location of the biological sterility indicators (BSIs).
Establishing an optimised load plan is essential if the sterilising agent is to disinfect the outside of the load's packaging. The plan drawn up must comply with the planned handling conditions for the isolator. It must be included in the isolator aeraulic qualification protocol. The load plan and the other elements documented in the protocol will apply not only to the work enclosure, but also to its other components, such as the transfer airlock.
There are several choices of disinfectant for air qualification in isolators. One of the most widely used is hydrogen peroxide (H2O2). Its advantage is that it leaves no toxic residue. What's more, it is effective thanks to its oxidising power.
Qualification can cover :
Testing the integrity of very high efficiency filters.
Checking the tightness of the enclosure and/or transfer airlock.
Detecting leaks.
Particle counting in the isolator.
Test that alarms are triggered and that the pressure regulation system is operating correctly.
Importance of Isolator Aeraulic Qualification
It is important to carry out an airflow qualification in an isolator. Standards and regulations are very strict on the conditions under which pharmaceutical products are manufactured, in order to protect patients. Industries must deploy high-performance insulation systems to protect products from external contaminants. During handling, containment and sterility conditions must be maintained.
Aeraulic qualification ensures that the isolator offers a high level of sterility and is sealed off from the outside environment. During the pharmaceutical process, it must not allow any external contaminants to penetrate, as this could break the sterility conditions. Qualification also aims to determine or measure the effectiveness of the decontamination process implemented before moving on to subsequent pharmaceutical manufacturing processes.
Aeraulic qualification can be carried out at any time. For a laboratory to be able to guarantee the quality of decontamination, it needs to control load distribution, humidity and temperature.
Efficient and Safe Controls with EREA
To ensure that your isolator air qualification process runs smoothly, put your trust in EREA. We specialise in containment solutions for the pharmaceutical industry. With 30 years' experience in the field, we can offer you tailor-made solutions for carrying out effective and safe controls. In addition to the isolator, we offer other equipment, such as complete laminar flow systems, safety cabinets, transfer trolleys, restricted access barrier systems, weighing stations, etc. With EREA, you can be sure of getting an isolator with a higher level of sterility and easy decontamination (with H2O2).
Get a free, personalised quote by sending us a request.
Would you like an estimate for your project?
Do not hesitate to contact us for a personalized quote.